Commercial Skip Hire – The Bulker Skip
Watch our Bulker Skip Video
Commercial Skip Hire – Bulker Skip
The Bulker Skips are the largest of our household skips and is also used for commercial skip hire. The bulker skip is used in a wide variety of applications including industrial construction, demolition, warehousing, shopfitting and manufacturing, building and civil engineering works.
Dimensions
10 Cubic Yards 12 Cubic Yards
Height: 5 ft Height: 6 ft
Length: 12 ft Length: 12 ft
Width: 6 ft Width: 6 ft
Bulker Skip:
Please view map below with Zones
We cover all of Limerick city and the majority but not all of Limerick County and parts of Clare and Tipperary.
All Zones: Price on Application.
Prices are subject to Terms & Conditions.
Prices are subject to Customer criteria.
Click here to find out more about skip hire prices.
Examples of the Bulker Skip in use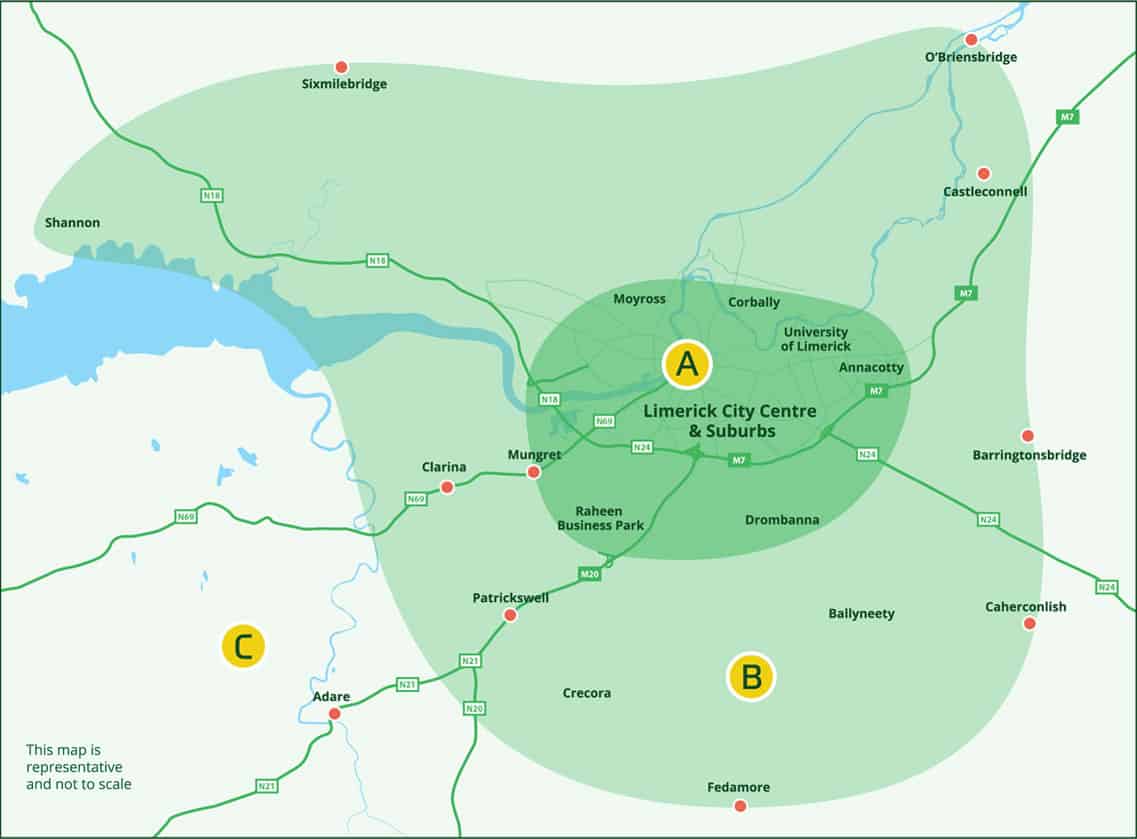 See What Our Customers Say

"Top class service – delivered and collected on time.
Great local family run business"
Cllr. Frankie Daly
"great customer service, quick reliable and friendly"
Kevin Foley